MENS
LADIES
SENIORS
JUNIORS


Men's Section
Saturday and Sunday are the most popular playing days for 7-day members. During weekdays the 5-day members make good use of the course and clubhouse.
Competitions: The men's section organise individual, pairs and team competitions throughout the year. Most competitions are played at the weekend and are available to book in advance from 2 weeks in advance either in the foyer from 17.00 or on line.from 19.00.
There are a number of long-standing singles and pairs knockout competitions which run throughout the summer.
Midweek on a Wednesday we run a 'Flag' competition which is a 'roll-up & play' event and is a great way to meet new friends. Once a month on a Wednesday we also hold a Midweek Qualifying Stableford.
We enter National Competitions and also the two major county team competitions, namely the Somerset Bowl and Pickeridge Bowl having have had considerable success over the last decade.


Ladies Section
The Mendip Golf Club has a very friendly and active Ladies' Section with 78 current members with handicaps from +2 to 45. and you can be assured of a warm welcome whatever your ability. There is a wide variety of competitions each Tuesday morning for which you can sign up in the clubhouse foyer or via the internet at home.
For those who are not able to play on a Tuesday we also run a programme of weekend competitions.
We have 4 Ladies' teams. The Alliance A and B teams are league teams within the Bristol & District Ladies Golf Association (BDLGA), the Somerset Interclub League and Ladies Friendlies which are arranged between local clubs. Last season our Inter Club team were promoted to Division 2 after winning the Division 3 League We also enter Inter Club Competitions run by Somerset Ladies County and National Competitions. In addition we play mixed social golf and mixed matches against other Clubs.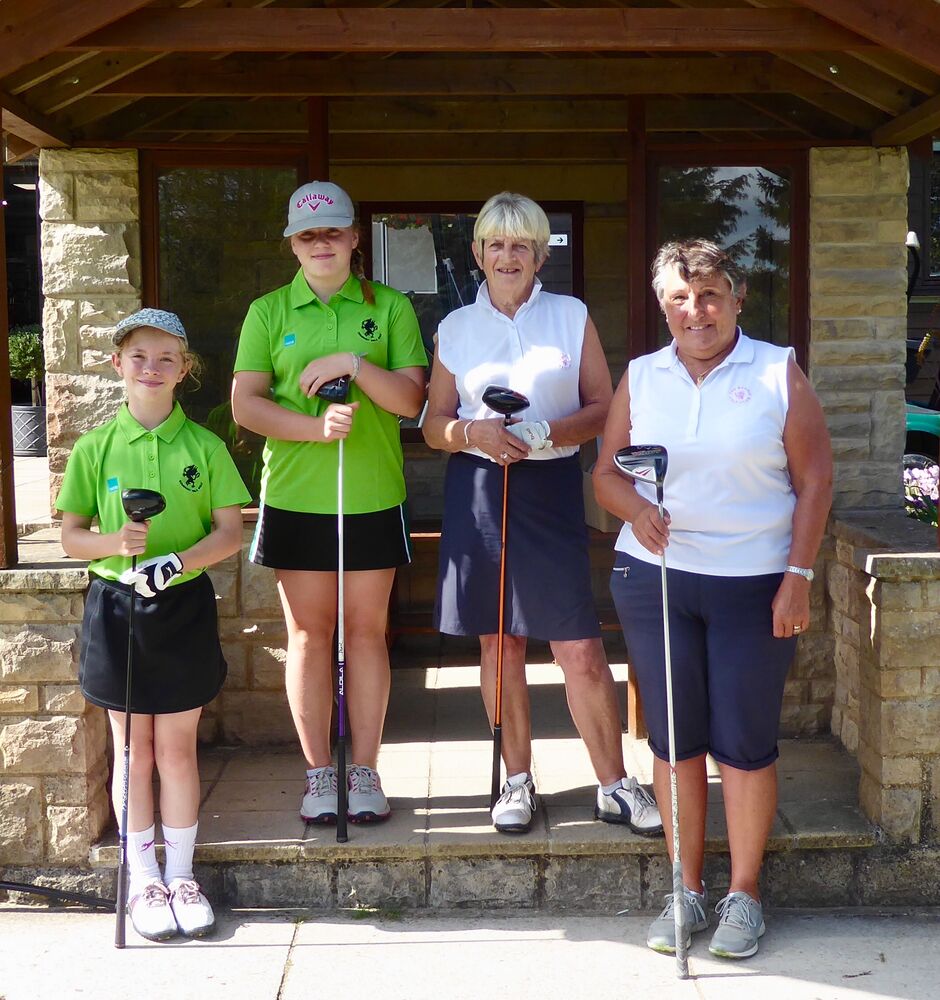 Seniors Section
Mendip has a thriving Seniors Section with over 195 male members. The age qualification is 55 and the cost of Seniors Section membership is £5 per annum.
The Seniors Section is very active, with a large program of events to suit all levels of golfer. Our year starts in April with the Seniors Captain's Drive-In and ends 12 months later with our free annual Shotgun Stableford. In-between there are …
40 inter club friendly matches played home and away
An annual match against the Ladies Section enjoying great rivalry
12 inter club Seniors Avalon League fixtures
5 trophy and 7 monthly competitions
Order of Merit competition running throughout the season
Seniors Knockout
Invitation and Pairs events
Seniors Away Day
Captains Challenge matches
A key objective of the Seniors Section is Charity fundraising. In recent years we have supported local and national charities such as Freewheelers, Royal British Legion and The Alzheimer's Society. In 2021 our chosen charity is Prostate Cancer UK. Key fundraising events will be the Seniors Captains Charity Day on 28 May and the Seniors/Pro 54 Hole Marathon Challenge on 07 June.
Seniors Competitions are held on Fridays and are well supported with a field of between 90 and 120 competitors being the norm. We also support older Seniors (over the age of 75) with veterans prizes within our competitions.
Mendip Seniors can also participate in County Seniors Rose Bowl knockout competitions played on neutral courses, one Scratch, one Handicap. For these events we do try to put forward our strongest team. We lost out narrowly in the Final of the Seniors Scratch Knockout in 2019 and have a strong low handicap group. Low handicap Seniors can also be selected to represent Somerset in Inter-County matches.
Many of us participate in Seniors Open competitions across the region, including our own Seniors Mendip Vase, Seniors Open Bowmaker and Seniors Mixed Open, which are very popular with visiting golfers and members alike.
We also find plenty of time for 'social' golf outside of the organised events. Our social events include the Seniors Captain's Dinner and Prize Presentation held in March. Seniors are also mainstays at the Club's social events.
If you are joining Mendip, or are an existing member aged 55 or over, why not also join our Seniors Section; a warm welcome and many new friends await.
Alan Edwards, Seniors Captain 2021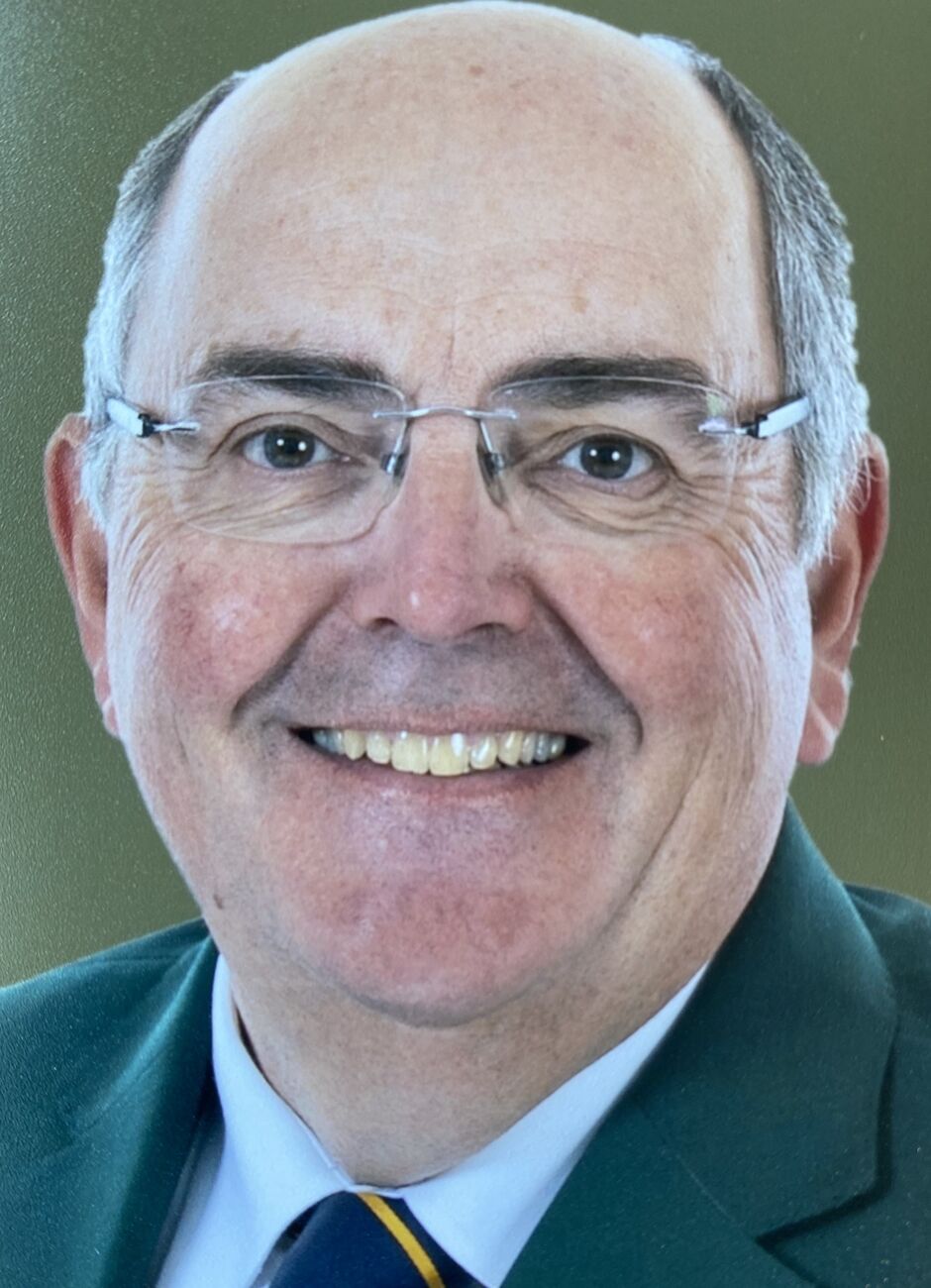 Juniors Section
The new Mendip Golf Academy, combined with Junior group coaching and free membership for Members children, means that The Mendip is the perfect place for your child to learn the great game of golf in beautiful and safe surroundings.
We take great pride in our thriving juniors section. In addition to the Junior Club Championship and Junior Mendip Vase open , both held annually, there are a number of junior competitons throught the year. Combined with golf academys and group lessons given by our PGA pro Stuart, the Mendip Juniors is a fantastic environment to not just play golf but make great friends along the way.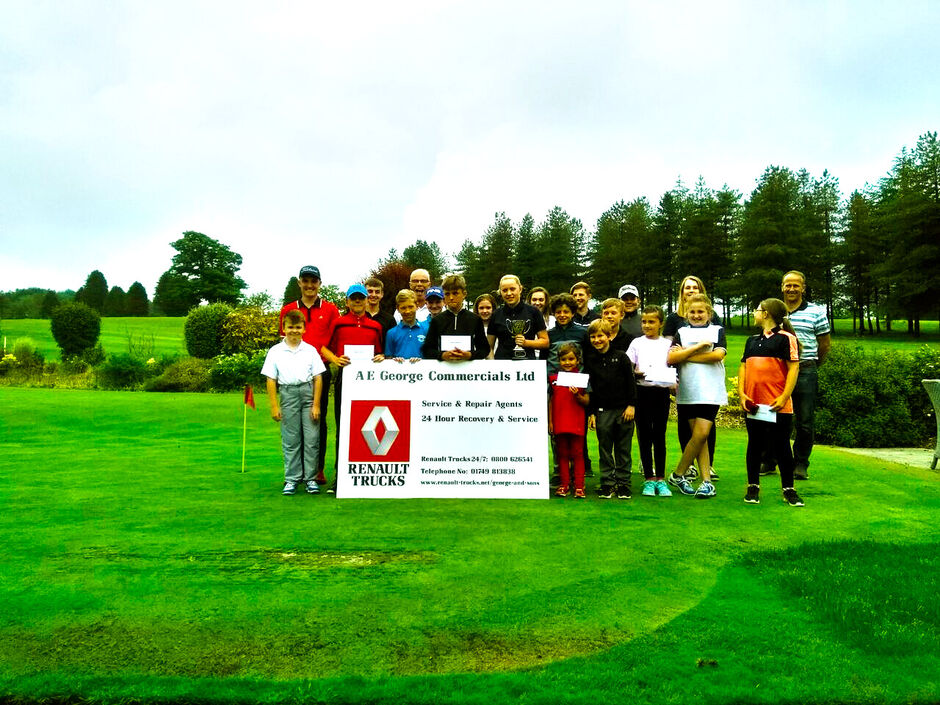 Our PGA Qualified Fellow Professional, Stuart Disney, offers a series of Junior Golfing lessons (Saturday morning 09.30-10.30am) where he covers all aspects of the game for a fun filled hour.
---
For further details on club sectons or to book your child into a junior golfing lesson, contact the Pro Shop on 01749 840570 Ext 1 or email stuartdisney @thegolfacademy.net